Visita alle Procuratie Vecchie e Assemblea Ordine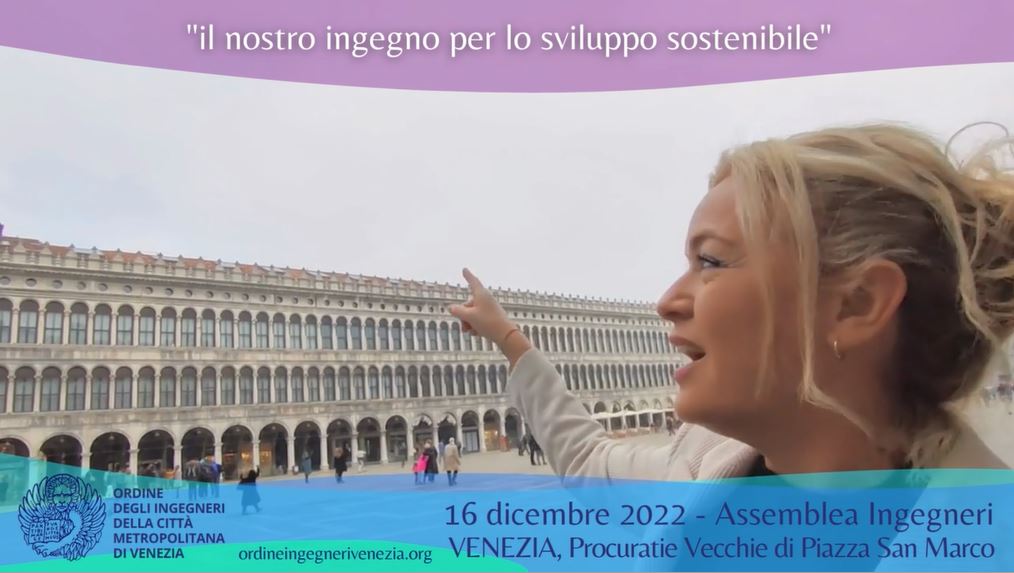 Il giorno 16 dicembre alle ore 15,30, in occasione dell'Assemblea dell'Ordine degli Ingegneri della Città Metropolitana di Venezia prevista per le 17,30, il Collegio Ingegneri Venezia organizza una Visita Tecnica alle Procuratie Vecchie di Piazza San Marco, a Venezia recentemente restaurate dall'architetto David Chipperfield per le Assicurazioni Generali.

La visita è organizzata in collaborazione con The Human Safety Net che presenta uno spazio interattivo suddiviso in quattro aree diverse, interconnesse e sinergiche all'interno delle quali sarà possibile visitare la mostra interattiva "A world of Potential".
IL VIDEO DI PRESENTAZIONE
con l'ing. Mariano Carraro, Presidente dell'Ordine Ingegneri Venezia, l'ing. Alessandra Grosso e l'ing. Sandro Boato, Presidente del Collegio Ingegneri Venezia
La mostra interattiva "A world of Potential" è sviluppata attorno al tema della consapevolezza personale, e offre ai visitatori un'esperienza immersiva e interattiva per esplorare e connettersi con i propri punti di forza caratteriali, consentendo di vedere le migliori qualità personali e nelle persone che ci circondano; è stata concepita come una progressione di esperienze che portano i visitatori a scoprire il proprio potenziale partendo da valori come creatività, perseveranza, gratitudine, curiosità, speranza, intelligenza sociale e lavoro di squadra. Questi concetti sono stati tradotti in 16 installazioni multimediali interattive, capaci di coinvolgere e generare riflessioni e autoanalisi.
La visita potrà ospitare un numero massimo di 80 iscritti; per iscriversi: inviare una Questo indirizzo email è protetto dagli spambots. È necessario abilitare JavaScript per vederlo. o telefonare a 041.2960815. Segue programma di dettaglio.